Are you Catholic planning to visit Italy soon? Well, we have just what you need. Here are some incredible religious tours of Italy to choose from.
Italy is often referred to as the birthplace of Christianity, and with good reason. It has a rich Catholic heritage and is home to thousands of holy sites and Catholic saints and figures. It is here that the first Pope, St. Peter, was buried and a cathedral built at his burial place in his honor.
And this is just a fraction of the rich Catholic heritage and experience that Italy has to offer. It is not a wonder then that many Catholic faithful and pilgrims have been taking part in these religious tours of Italy over the years. All looking to experience firsthand this rich heritage, and visit some of the most significant and iconic Catholic sites.
Visiting Italy also offers you a chance to experience the undoubtedly rich Italian culture, art, and cuisine.
So, are you considering taking part in Catholic tours to Italy? Below is a list of 10 religious tours of Italy that will provide you with sufficient details on what to see and do in Italy as a Catholic.
Top Religious Tours of Italy
This 14-day tour will offer you a comprehensive journey to discover the Italian Catholic heritage. You will get the opportunity to collect lifetime memories on Catholic icons of Italian origin. You will also be taken around the country, from the capital Milan to the north and south of Italy.
Some of the major highlights of the tour include visits to;
Holy Shroud Museum
Basilica Of St. Mary Ausiliatrice
The Carthusian Monastery built in the 14th Century by the Duke of Milan.
Abbey Of Pomposa – where modern music notation was invented by a Benedictine monk
St. Pio Pilgrimage Church in Pietrelcina
You will also get to visit Ravenna to see the early Christian monuments recognized by UNESCO for their rich Christian history. There will also be an opportunity to attend the Papal Audience in the Vatican, as well as to visit other iconic sanctuaries around Rome.
Unlike many other religious tours of Italy, this one is organized in a way that gives you a rich and varied personal and spiritual experience.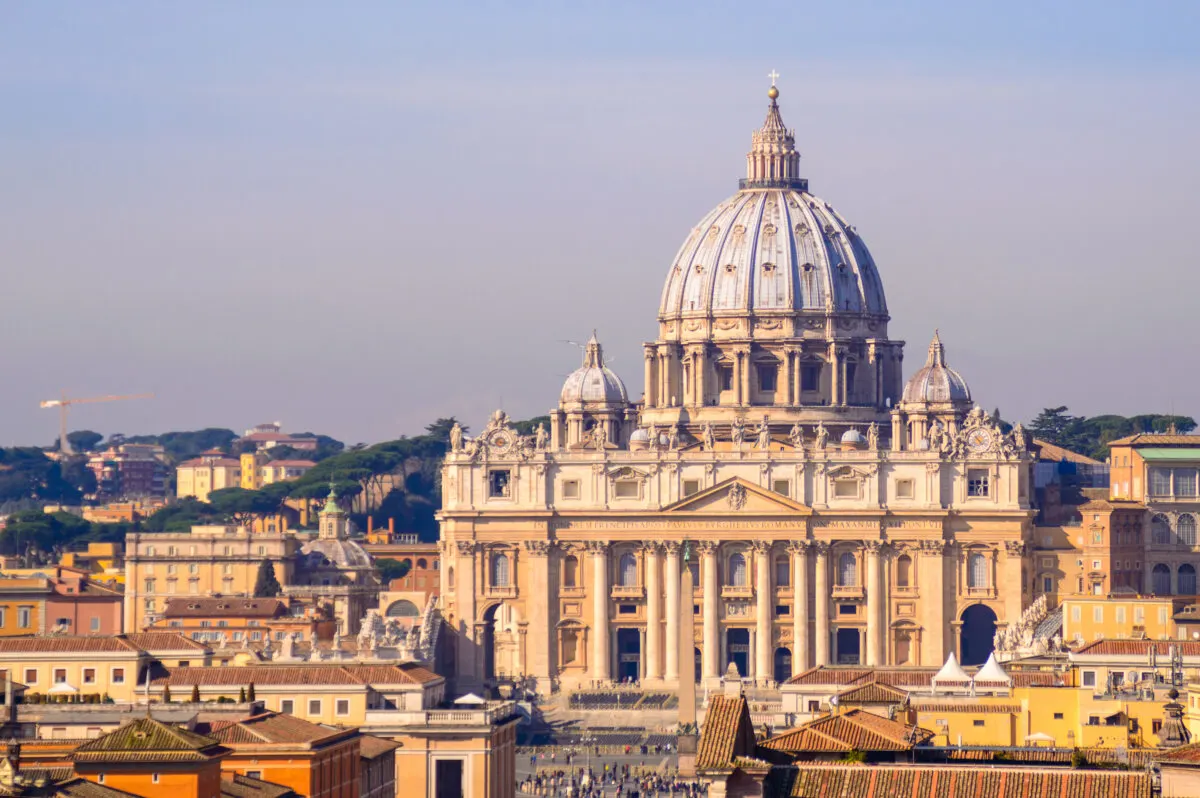 This is one of the religious tours of Italy that will give you the perfect opportunity to visit some of the most spiritually significant and inspiring shrines and places in Italy. Throughout the tour, you get to learn about some of the key figures in the history of the Catholic Church, such as St. John Paul II, St. Peter, and St. Francis of Assissi.
The tour begins in the Vatican, Rome with Holy Mass at the St. Mary Major Basilica. This is followed by a visit to several other places like;
The St. John Lateran Cathedral
The Holy Staircase
Vatican Museums
St. Peter's Basilica
Monte Sant Angelo; where Arch-angel Michael is reported to have appeared thrice
This Tour package covers among other things;
The airline tickets and airport taxes
Accommodation in 4-star hotels
Daily dinner and breakfast
Mass arrangements
Local English speaking guides
Entrance fees to some venues
At the end of the 13 days, you will not only be educated but inspired and spiritually nourished, as well.
Another incredible religious tour of Italy, organized by Globus Italy tours. This will not only inspire you with the places and experiences, but you'll also get a unique opportunity to enrich your spiritual journey through meditation and quiet time in some of the most iconic venues for a Catholic pilgrim.
The tour starts on a very high note with a visit to the Pope for the Papal Blessing. Later, you will visit some of the major Papal basilicas and residences. You'll also get to ascend the 28 marble steps of the Holy Stairs that were used by Jesus.
By the way, did you know that St. Michael the Archangel appeared three times at the Shrine of Monte Sant' Angelo? This iconic place will be on your itinerary too. Other significant sites that you'll visit include;
Holy House, where tradition says that angels transported the home of the Blessed Virgin Mary
The hilltop village of Assisi
Upper and Lower Basilicas Of St. Francis
See Related: Our Lady of Guadalupe Pilgrimage Tour
This is a walking pilgrimage that was inspired by St. Francis of Assisi. It is also referred to as the Camino di Francesco. St Francis was a lover of nature, and this prompted him to come up with this pilgrimage.
It follows a path between Florence and Rome that was used in the early Roman Period. Taking part in this journey allows you to literally follow in the footsteps of St. Francis. It is not just a physical journey but a spiritual one as well.
The first three days are spent settling in and preparing. Therefore, the pilgrimage officially begins on the fourth day. The ensuing seven days will be spent on the road walking, with strategic stopovers to rest for the evening.
The final destination is the Basilica of St. Francis.
This package consists of
Round-trip airfare
8 picnic Lunches
Daily Breakfast and Dinner
Professional local guide
Admissions fees according to the itinerary
Daily Mass & Spiritual activities
See Related: Medjugorje Pilgrimage Tour: What to Expect
For those who want to experience more than one destination during these religious tours of Italy, this package is for you. It combines the Fátima, Lourdes & Shrines of Spain Tour, with the Spiritual Highlights of Italy Tour.
You will start your pilgrimage by touring the Fátima Sanctuary and other spiritual sanctuaries in Portugal and Spain. The tour will then culminate with a Catholic tour of Rome to attend the Papal Audience and tour iconic Catholic sanctuaries such as;
St. Paul Outside The Walls
The Scala Sanct (Holy Stairs)
St. Mary Major Basilica
St. John Lateran Basilica
San Giovanni Rotondo
During the tour, you will get daily buffet breakfast and even an opportunity to have dinner in Barcelona. Other benefits include round trip tickets, comfortable 4-star accommodation, daily dinner and breakfast, and mass arrangements. By the end of the tour, you will have undergone an unforgettable spiritual revival.
This is one of the most affordable religious tour packages of Italy. This tour allows you to interact with the Catholic heritage of northern Italy, which will reinvigorate your spiritual life with its solemnity and serenity.
You will get an opportunity to learn about the many influential Italian Catholic icons such as St. Ambrose in Milan, St. John Bosco in Turin, and St. Ambrose, who is the patron saint of beekeepers, beggars, and learners. Isn't that amusing?
From Milan, the tour will head to Turin, the home of the Holy Shroud and St. John Bosco. St.John Bosco was the founder of the Salesian religious institute that helped poor children during the industrial revolution.
Other places that are significant in the Catholic heritage that you will visit during this 9-day tour include:
The Carthusian Monastery
St. Anthony Basilica in Padua
The Abbey of Pomposa
The tour will end with a chance to wander through the Papa Summer Residence Gardens. Here you can reflect and meditate in quite a relaxing and inspiring surrounding.
See Related: Best Day Trips from Sorrento, Italy: Nearby Destinations
This is another of those religious tours of Italy that the Catholic pilgrims should try out. It offers a wonderful opportunity to get up-close and personal with Italian Catholic heritage, including the architecture and historical figures and saints.
The tour will take you to Italy's major cities where the Catholic roots began; that is Rome, Venice, and Florence. You will also get countless opportunities to celebrate mass in their iconic cathedrals and basilica that have great spiritual significance, such as the Assisi Basilica.
As with other visits to Italy, you will also get a chance to see all the four major Papal basilicas in Rome and possibly even meet the Pope during the Papal Assembly.
However, you will not be confined to spiritual issues alone. You will also get a chance to sample the local cuisine in Italian pizzeria and trattoria.
It is good to note that this tour involves a lot of walking so brace yourself for a novel, out-of-this-world experience.
Ever heard about the Oberammergau Passion Play? It is a must-see event that happens once every ten years. This tour offers you an opportunity to be part of this wonderful event while still taking part in a spiritual pilgrimage of Italy.
To give you the ultimate spiritual experience, this religious tour of Italy begins in Rome, which is the cradle of Christianity. Here you will get a memorable opportunity to see St. Peter's Basilica, the largest church in the world. You will also visit the other Papal basilicas such as St. Paul Outside the Walls, and the St. John Lateran Basilica that used to be Papal residence.
The tour will then head to Assisi for the viewing of St. Mary of the Angels Basilica and the Basilicas of St. Francis. You will also pass by the Carceri Hermitage, St. Francis' favorite prayer spot.
The climax of the tour is the Oberammergau in Munich where you get to see the "Secret Capital" of Germany and attend the Passion Play.
This 10 day Rome and Assisi Tour is one of the top pilgrimages in Italy. It begins with a mass on the day of arrival. The mass happens even before the welcome dinner, to help set the tone of the entire pilgrimage.
During the ten days, you will explore Rome to discover the spiritual wonders it has to offer. Some of these experiences that you should not miss include a Papal Audience. You will also see some of the most significant Catholic sites such as the Holy Stairs, the four Basilicas, and ancient Catacombs.
The pilgrimage will then head to Assisi where you will get to know more about Saint Francis's life. His dedication, humility, and impact are usually a wonderful wake-up call for many pilgrims.
In addition, you get a chance to converge at the Chapel of the Stigmata, and the Chapel of Saint Mary of the Angels, for prayer.
This tour package covers, among other things;
Round-trip airfare from an airport of your choice
Transfers as per itinerary
Daily breakfast and dinner
Local guides
A Catholic priest for personal spiritual sessions
As with most other religious tours of Italy, this one also begins in Rome, "The Eternal City." Rome has many places that are a must-see for any Catholic pilgrim.
These places include the Basilica of St. John the Lateran where the remains of Saints Peter and Paul are located. It also features many other iconic sites like The Holy Stairs, Basilica of St. Mary Major, St. Peter's Basilica, and the Vatican Museums.
The final 4 days will be spent touring the village of Medjugorje, an unofficial Catholic pilgrimage site. It is alleged that the Virgin Mary appeared here in 1981 on Apparition Hill.
Some of the interesting things you can do at Medjugorje include climbing Apparition Hill and Cross Mountain. You can also spend time praying at the Statue of the Risen Christ, which miraculously produces droplets of water.
Like most other trips discussed on this list, this package contains the following;
A round trip ticket
One way plane ticket to Medjugorje
Transfers as per itinerary
Accommodation in conveniently-located 4-star hotels
Meeting with visionaries
This tour has been carefully designed to suit your faith and expectations.
Italy is arguably the perfect destination for people traveling on a pilgrimage. It offers Catholic pilgrims a unique opportunity to visit some of the most significant religious and historical sites.
You also get a chance to learn the history of some of the iconic, historical, and religious figures. Taking part in these religious tours of Italy will nourish not only your faith but also your spirit and soul.
Related Resources