Is your desire to find some Christian vacation rentals for your next trip? You don't need to worry. Below are some amazing opportunities to help you get the best Christian vacation rentals around the world.
When it comes to finding vacation rentals, it's certainly not hard. This is because numerous online platforms are offering these services, like VRBO, Booking.com, etc. But what happens when you want something specific – let say Christian vacation rentals or vacation rentals for pastors?
Well, this might become somewhat tricky, as not many of these vacation rental websites include a specific section for Christians. And while it's almost certain to find a bible in any hotel room you visit, not all of them are designed to cater to Christian values.
So, with Christianity being one of the biggest religions worldwide and over 168 million Christian pilgrims making trips annually, where do you find that good vacation rental? Are there even platforms that offer such services?
Where to Search for Christian Vacation Rentals
When going for a vacation, you want to stay in a place that can allow you to forget all the struggles and hustles of this life, even for a few days. Finding such a place isn't hard, but finding one that adheres to your religious beliefs and laws might be challenging.
Traveling as a Christian might become more exciting and relaxing if you find accommodation in a place specifically built to host Christians. This would mean that even the people you interact with during your stay, share similar values and beliefs.
While it might be hard to search for such a place through the many vacation rental platforms, it doesn't mean that you can't. There are various alternative platforms designed to make this easy for you. You just need to know where to look.
Here are some great places to start your search:
1. QuietWaters Ministries
Established back in 2001, QuiteWaters has, for the last 2 decades, been a pillar and helping hand for thousands of Christian leaders. They assist Christian leaders to handle their professional or personal crisis through their Intensive Programs. These programs are conducted by licensed counselors at the Ministries' Retreat Center in Parker.
Through these programs, pastors and other Christian leaders can manage their life problems and renew their sense of calling. But that's not all that QuietWaters Ministries have been doing.
The ministry has also established a vacation program for these leaders. This aims to help Christian leaders book and go for vacations to get away from their busy lives for a while. Through their partnership with Wyndham Worldwide and Endless Vacation Rentals, QuietWaters can now offer Christian leaders a chance to enjoy affordable vacation getaways.
You can now book or join these vacation programs, which offer travel opportunities to various destinations worldwide. Through this platform, you can access various Christian vacation rentals around the globe for your travel.
And it is pretty easy to join and book for a vacation. For example, the "Resort Vacation Certificate" offers affordable accommodation at just $299 for an entire week at your desired destination. If you are a Christian leader or a missionary, you can purchase a personal vacation or even gift another leader.
The only restriction here is that they will need you to have a US or Canadian credit card to make the purchase. Otherwise, the whole process is easy, and you'll have access to hundreds of amazing vacation rental for Christians.
See Related: Best Las Vegas Bus Tours
How to Book a Vacation with QuietWaters Ministries
To get yourself a vacation certificate with QuietWaters Ministries, follow these simple steps:
Visit the Resort Vacation Certificates website and register to be allowed to purchase a certificate.
Complete the form on the QuietWaters Ministries website and get an access code
Purchase the vacation certificate
Receive your certificate through email
Choose your desired resort from the list provided
Redeem the certificate and go for that vacation getaway
So, if you are a Christian leader or missionary wondering where you can get good Christian vacation rentals, QuietWaters Ministries is a great place to start.
See Related: Fun & Best Things to Do in Bastrop, Texas
2. Airbnb
Airbnb is a market leader when it comes to booking vacation rentals worldwide. And as they've put it, "unforgettable vacations start with Airbnb."
This is an online global marketplace for vacation rentals, hotels, and other accommodations. It helps to connect travelers with the best hotels and vacation rentals around the globe. But is there a Christian Airbnb?
Well, while the platform doesn't have a specific section for Christian travelers, this doesn't mean that you can't get good Christian vacation rentals here. You certainly can! But, you have to know what you are searching for.
Through Airbnb, you have access to thousands of accommodation opportunities, almost anywhere you travel in the world. But, to get that specific host, you need to narrow down your search. This is because the platform is designed to cater to everyone – from any faith or religion.
With Airbnb, you can get almost anything you want. All you need to do is to visit the site and search for that specific item. You may have to scroll down multiple options before you get that vacation rental for Christians, but you'll certainly find one.
See Related: Best Bus Tours From Dallas, Texas
3. FaithStay
FaithStay is one of the best Airbnb alternatives for Christian families when looking for a vacation rental. Like most other vacation rental platforms, FaithStay gives travelers a chance to rent rooms and rental homes from individuals. This makes it ideal for people traveling with families or those who just don't want to book a hotel room.
FaithStay emphasizes Christian values, thus creating opportunities for Christian travelers to get accommodation from other Christians. In essence, it connects Christian homeowners with Christian travelers.
With this connection, you can easily travel as a Christian and share accommodation with like-minded people with whom you share similar values. And that's not all. For the homeowners, this platform gives them a chance to tithe directly to their home churches, from the rental money they get.
Through this site, Christian travelers can travel with ease, knowing they'll get accommodation that suits their beliefs. As for the hosts, they can relax knowing that their guests share the same faith and values.
The site, which started back in 2016, has been making expansion plans to reach more places both locally and internationally. This will help Christians and other travelers to get the best accommodations whenever they wish to travel. And, they currently have a mobile app, which makes finding vacation rentals effortless.
See Related: Best Northern California Bus Tours
4. Better Vacations
Although not specifically for Christian travelers, Better Vacations is another vacation rentals' website that guarantees the best experience for its travelers. The company was established back in 2012 by David Malka, when he started his journey of buying family homes, condos, etc.
Having experienced difficulties in finding vacation rentals during his travels, and knowing that many people prefer this kind of accommodation to hotels, David saw a chance. Eight years down the line, Better Vacations is currently managing real estate assets worth over $250,000,000.
You can get some of the best vacation properties in various cities across the US and beyond through this site. They have made it their goal to ensure that every property that gets into their listing has all the amenities it purports to have. And for this reason, they have an average of 4.8/5 stars rating on most of the main review platforms.
When you reserve accommodation in one of their vacation properties, you'll get the following:
Confirmation and receipt via email
Directions and other important information to help you get there
An Insider's Guide
Round the clock customer service to assist you with anything or any query you may have
See Related: Best Bus Tours from Las Vegas to Grand Canyon
5. Everything for Christians
This is another incredible site dedicated to helping Christians socialize, worship, minister, have fun, and do business together. Their website has an extensive list of vacation rentals, homes, condos, and hotels that emphasize the Christian faith.
It is an online community established on Christianity and its values, and welcomes Christians from all denominations. The main reason behind its establishment is to help Christians have more in life than just their spiritual life. They encourage Christians to do business together and even take vacations together to unwind from the busy and hectic everyday lives.
Through this platform, Christians can easily sell or buy properties or even make travel reservations to their desired destinations. Whether you are looking to travel to the US, Europe, or any other place around the world, this site has something good for you.
You have a chance to book for Christian holiday homes, apartments, or villas anywhere in the world. So, don't scratch your head any more about where to spend your time during your next vacation. Visit everythingforchristians.com to get amazing vacation deals.
See Related: Best Things to do in Kochi, Japan
6. Christian Holidays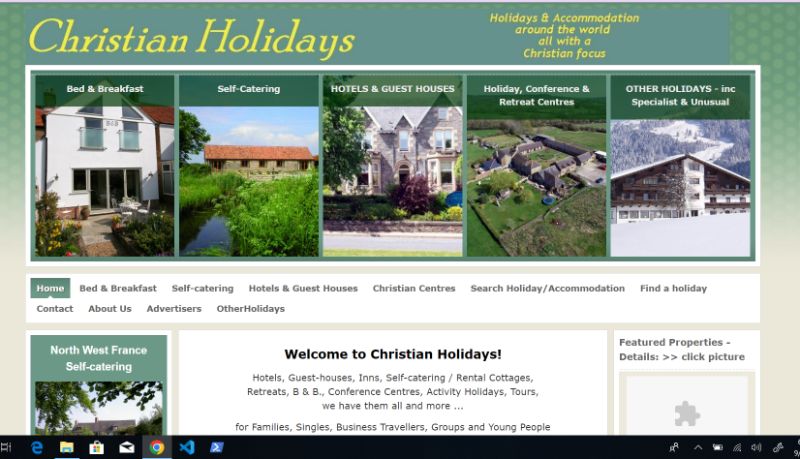 Whether you are traveling alone, with your family or friends, this Christian vacation rentals site has you covered. It gives you a wide range of options to choose from, right from apartments, cabins, homes, villas, and even cottages.
They have vacation rental properties spread across the world, meaning that they have the right accommodation for you no matter where you are traveling. All you need is to visit their website and make your reservation.
And just as its name suggests, the platform is dedicated to finding the best vacation rentals and other accommodations for Christian travelers. Whether you want it in the cities, on a seaside or beach, countryside or near the mountains, Christian Holidays has everything for every Christian.
They have amazing rental properties that are well kept and maintained to ensure that your once-in-a-lifetime vacation doesn't go to waste. And they cater to Christians of all denominations.
See Related: Best Christian Travel Tours for Singles
7. Expedia.com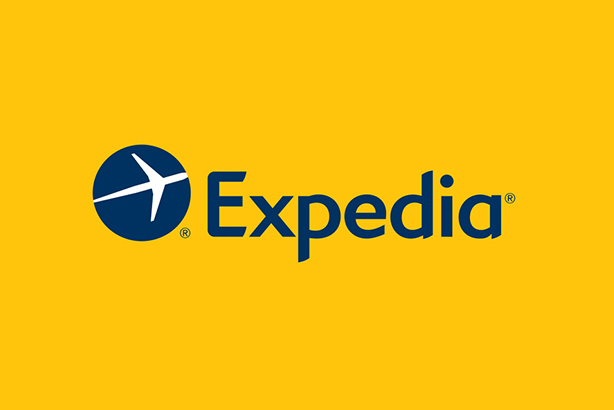 Being one of the most popular vacation rental platforms in the market, I know you've probably heard of it, if not booking a vacation with it. Although Expedia doesn't have a designated Christian travel section, it still offers numerous Christian vacation rentals you can choose from.
However, you must know what you are looking for to find some of these accommodations. But when you do it right, the platform is a great source of amazing Christian vacation rentals all over the world.
Whether you are looking for general Christian accommodations or specific denominations like the Catholics, the platform has something for you.
See Related: Best Christian Travel Groups to Know
8. Catholic Vacations
Like I mentioned earlier, most travel websites offer general information meant for everyone. But it becomes challenging when you desire precise information about a certain faith or religion. But, no need to worry!
If you are a Catholic traveler looking for the best destinations and accommodation that address your faith, there are some good sites for that. For instance, sites like the Catholic Travel Guide and the Catholic Cruises and Tours are specifically designed to cater to Catholic travelers.
These sites include information about the best places to visit for Catholics, things to do there, and even places to stay. So, whether you are traveling for a Catholic pilgrimage, vacation, or business tour, these sites have the answers you seek.
They have trip planners, destinations, Catholic calendar of events, annual cruises, etc., to ensure you have the best trip. Just visit any of these sites to get more information.
See Related: Holy Places in the World to Visit
Examples of Christian Vacation Properties in the US
Located in Texas, in a small town known as Schulenburg, Jordan Ranch is considered among the US's best Christian vacation centers. It offers pastors, their wives, and other Christian leaders a chance to relax and unwind, without any program, agenda, or curriculum to follow.
The package includes a four-day, three-night stay, and it's available on 11 weekends yearly.
Just like the Jordan Ranch, this one also offers recreation opportunities for Christians. If you want to rejuvenate your faith or just relax and have some quiet time, you can do that here.
Antioch Ranch is located in Northern California in a town known as Mendocino, and it's certainly a great retreat place for Christians. They uphold Christian values, and you will enjoy your stay as it feels just like home.
Related Resources